Hachioji Kuruma Ningyo is a form of puppet theatre created by Koryu Nishikawa I in Japan 170 years ago. It is called Kuruma Ningyo because a puppeteer sits on a kuruma (a wheeled box) and manipulates a ningyo (a puppet). While traditional Bunraku puppetry requires three puppeteers to manipulate one puppet, Kuruma Ningyo requires only one.  When the puppeteer is seated on a Kuruma, he can use not only his hands but also his feet to manipulate a puppet. With its feet held on the floor by the puppeteer's feet, a Kuruma Ningyo puppet can create strong, realistic foot movement such as stomping and running around. In addition, Kuruma Ningyo can be performed with human actors and other kinds of puppets in a variety of stage settings. With a boundless potential inspired by ancient innovation, Kuruma Ningyo is a unique and vibrant puppetry tradition.
About The Koryu Nishikawa Troupe And Head Master Koryu Nishikawa V
Located in Hachioji, Tokyo, The Koryu Nishikawa Troupe is currently led by Head Master Koryu Nishikawa V. Since his childhood, he received training from his grandfather (the 3rd Generation Master) and father (the 4th Generation Master). He also studied the three person Bunraku style at the National Bunraku Theater. In addition to annual performances in Hachioji, Koryu Nishikawa V and the troupe are frequently invited to performing engagements throughout Japan as well as around the world.
Classical Repertory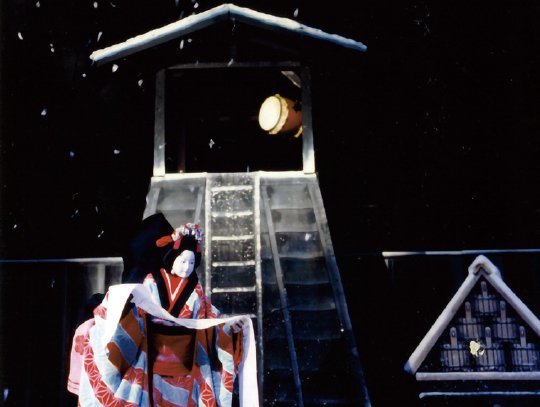 YAOYA OSHICHI
Believing a fire will allow her to be reunited with her lover, Oshichi commits arson only to be caught and burnt at the stake.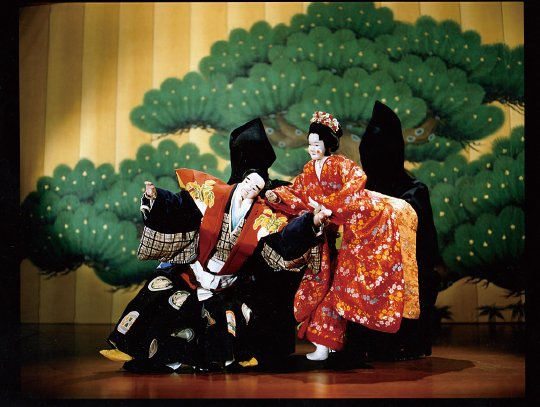 TSURIONNA
Knowing his master caught a beautiful woman with a fishing rod, a servant tries to do the same thing.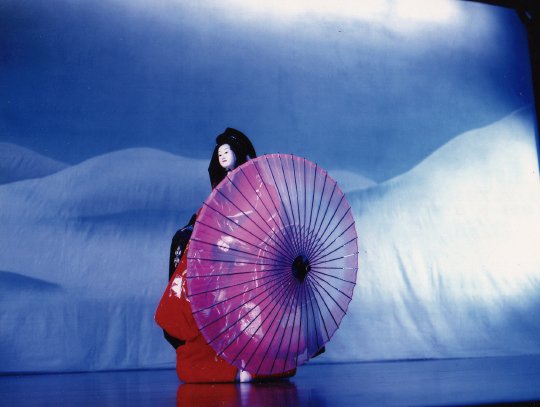 SAGIMUSUME
A woman, disguising herself as an egret, dances for love.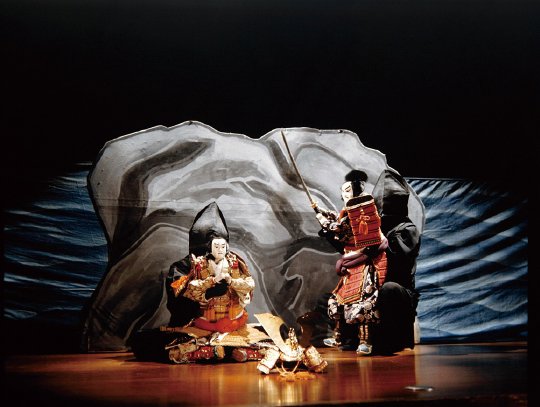 THE TALE OF THE HEIKE
The once-thriving Heike clan is now in the final war against the Genji clan. This time, the Heike are destined to lose.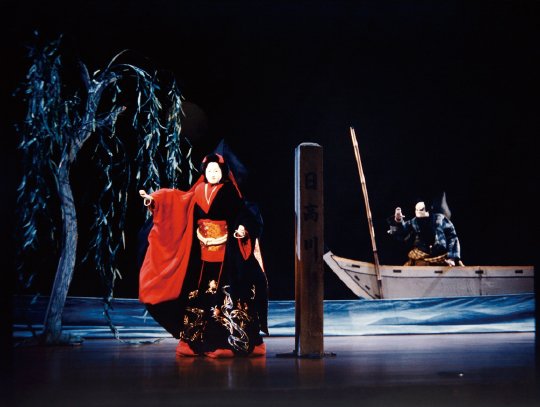 HIDAKAGAWA
Spurned by her lover, Princess Kiyo-Hime transforms herself into a giant snake and chases him.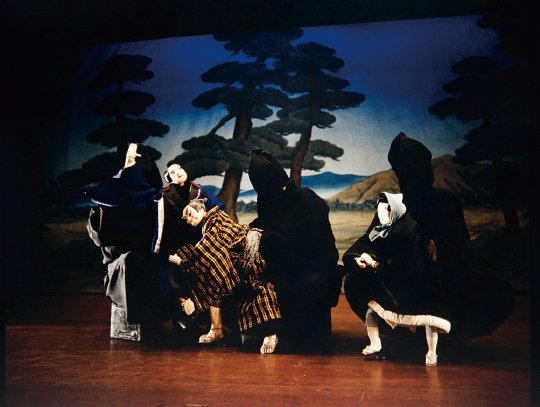 TOKAIDOCHU HIZAKURIGE
Accidents and comical surprises are waiting for an odd duo, Yaji and Kita, on their pilgrimage to Ise Grand Shrine.
Touring Details
Running Time: 1.5h – 2h (2 – 3 selections in one program)
Touring Company: 3 – 12 (depending on the program)
Outreach & Educational Programs: Workshops for children, students and adults (Beginners to Master Class)/ Lecture on Japanese puppetry and its history/ School Performance and demonstration
Official Site